Om, Om, dear Yogis, Music Lovers and Wellwishers!
I hope you are enjoying the summer. Hopefully, you have some time to relax these days, in which case I may have something interesting for you 😉.
I have just uploaded a video from my "Yoga – Mantras – Mediation" on-site event, which took place on Saturday, 23rd April 2022, at The Plumstead Centre, Plumstead High St, London SE18 1LB.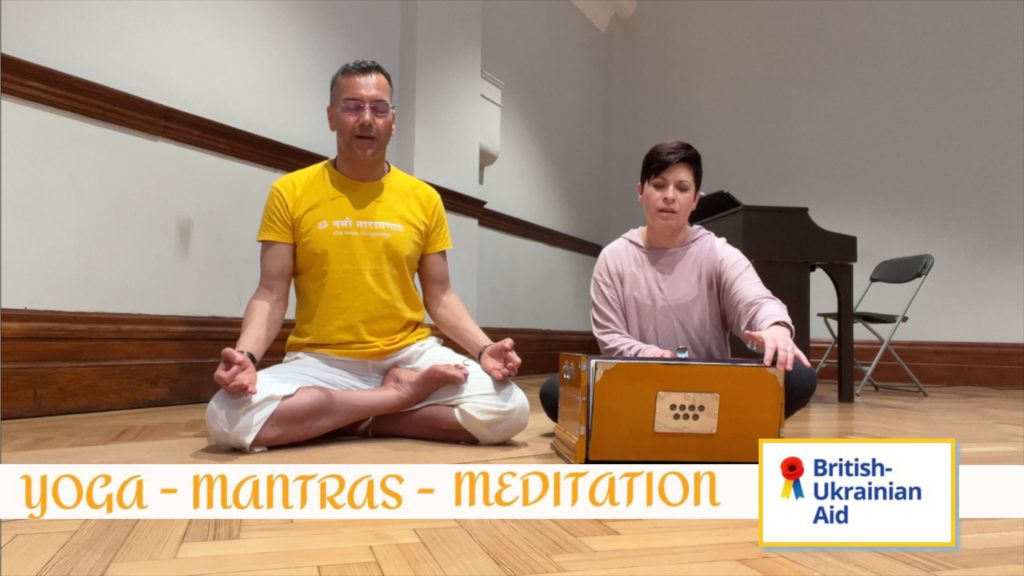 I teamed up again with my dear friend Andrea Kmecova, a renowned classical pianist who provided live piano and harmonium music!
I taught a gentle yoga class blended with mantras chanting, and mindful relaxation accompanied by soothing classical music.
It was a fundraising event for Ukraine, and we donated 50% of the profits, £85 in total, to British Ukrainian Aid. Thank you for being so supportive.
As a little token, we are sharing a recording of our event edited by my son Alex Leonard.
Om Shanti,
Marc Leonard, aka Shankara with Andrea Kmecova